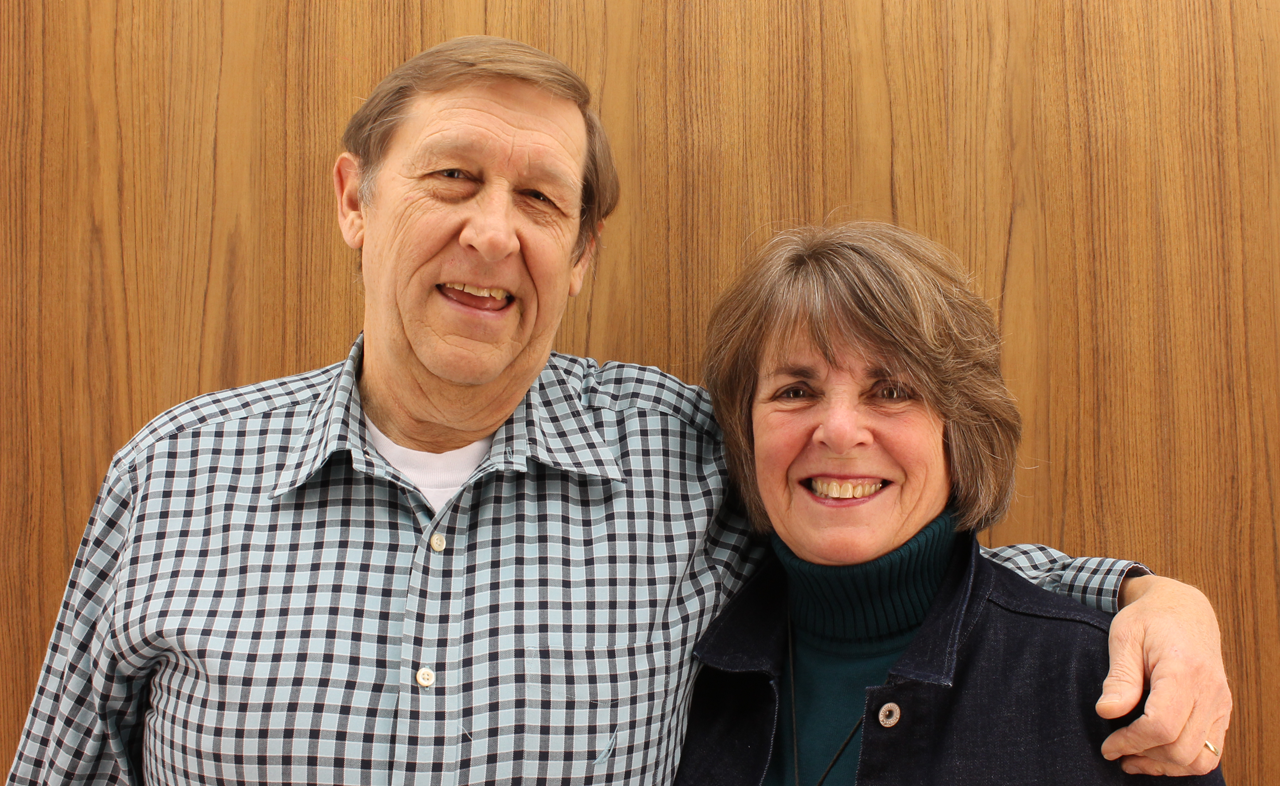 Hello, I'm Bob Morgan, the founder Wood Veneer Factory Outlet.com, Bob Morgan Woodworking Supplies, Inc. and Veneer Factory Outlet.com
I started out from humble beginnings in my basement in 1974, but this isn't just my story. The story includes Patty, my wife. In no way shape or form could I have done it without her at my side for the whole journey. This is a story of ups and downs, lots of hard work and lots of sacrifice.
It was 1974. I didn't like my job and I had a burn in my belly. I wanted to start my own business. A wood veneer business. We had a 2 year old, a dog, a house, a car payment, and another kid on the way.
Quit my job? Could not.
So, Patty and I started the wood veneer business part time in our basement. We sold wood veneers by mail order. (No internet back then) We published a catalog, ran some classified ads in magazines and suddenly, we were filling orders!
OMG, that's when the roller coaster started! It was hard work, but things were looking promising. I came home from work one day at lunchtime. I told Patty "I think we can make a go of it." She said "Now or never! Quit your job and we'll sell the house!"
That very day at lunchtime, I went to the hardware store, got a "For Sale" sign and planted that sign in my front yard. That's just exactly the way it happened.
I went back to work and wrote my letter of resignation. 2 weeks later, I was selling wood veneers by mail order full time.
We sold the house, got a $10,000 loan from my father, and moved into an apartment with our 2 year old, the dog and another kid in the oven. We rented space for our wood veneer business in a rough section of town at cheap rent. By and by, the new baby arrived.
To put it bluntly: We worked our fannies off on our new veneer business and we scraped. The business kept growing. Pretty soon, we had our third child. We moved from one apartment to the next as our family grew. Patty was about to go nuts, but we looked toward the future.
The rest is history. (Lots of it) – We kept working on our wood veneer business and the business grew and grew. We had our ups and downs, successes and failures, growth and growing pains. It has been a lot of hard work and a crazy ride, but throughout the years we have grown our business impressively.
We now have high end customers, museums, cabinet manufacturers, furniture companies, but what we love the best is our small shops and good ole home woodworkers, because that's who we are at the core.
That's just a bird's eye view of Our Story. There's really so much to tell, I could write a book. It's been a whole lifetime of building a business.
They keep telling me to slow down, but its not in the cards.
Bob Morgan, Pres.
Wood Veneer Factory Outlet.com